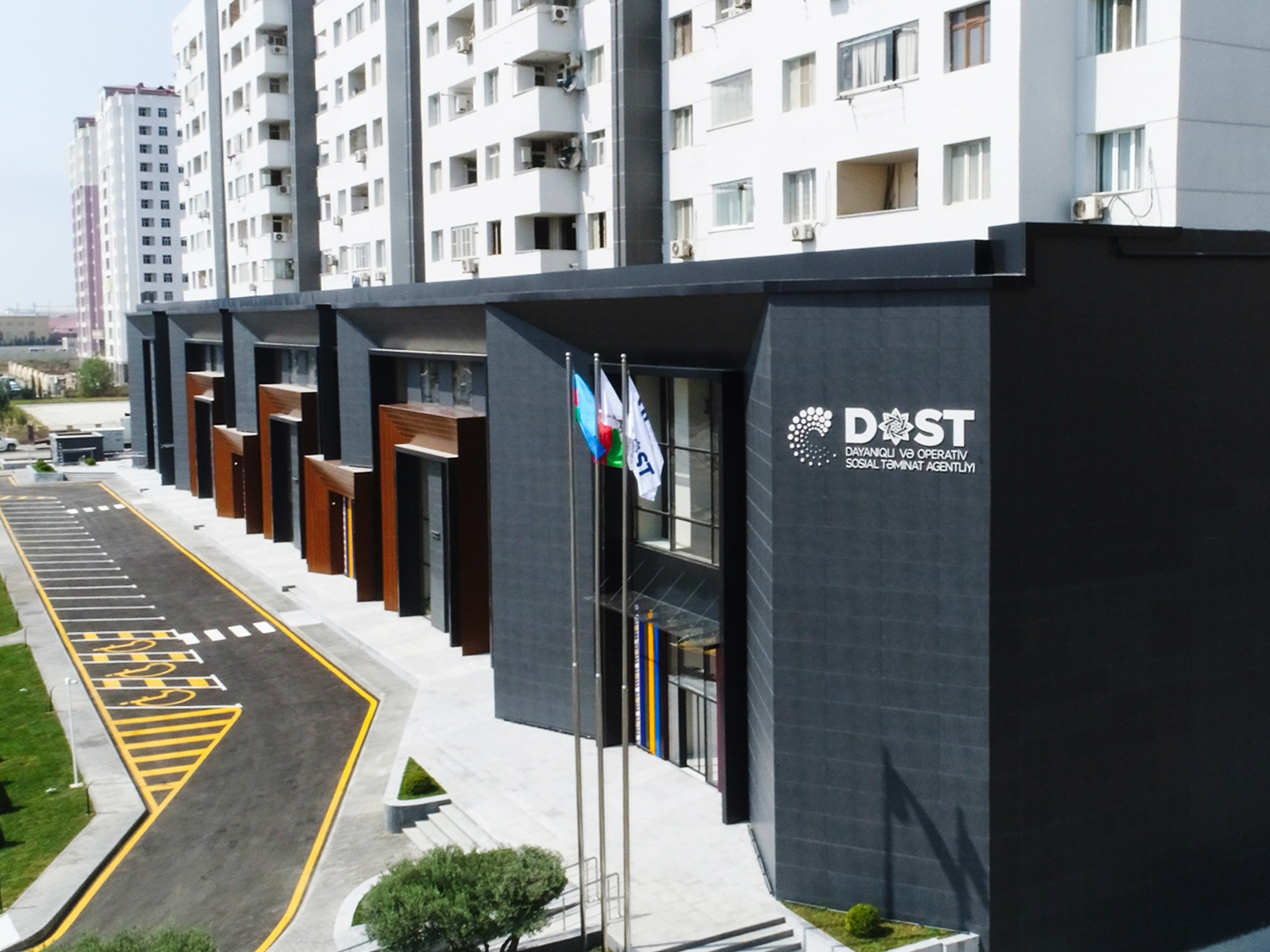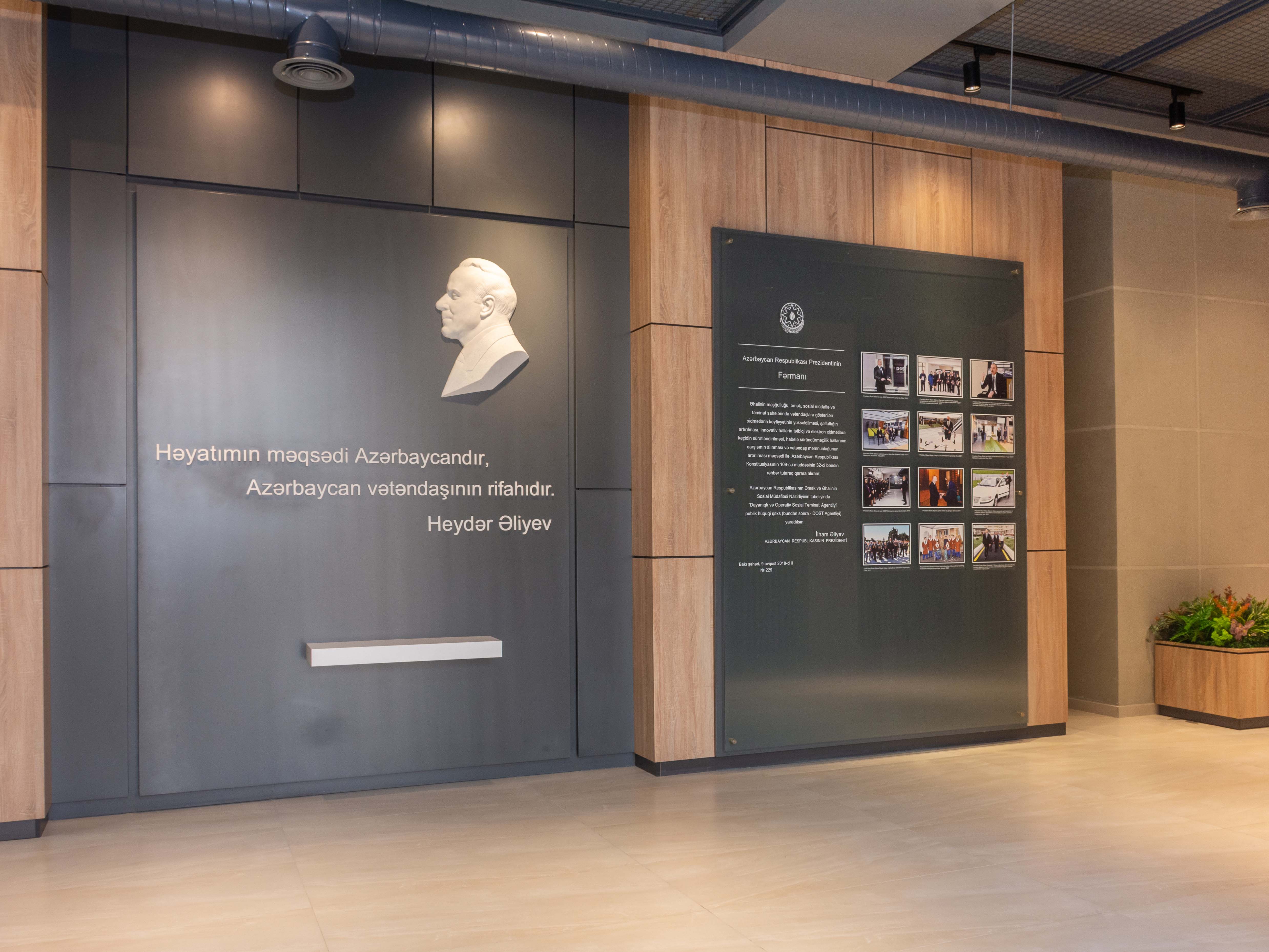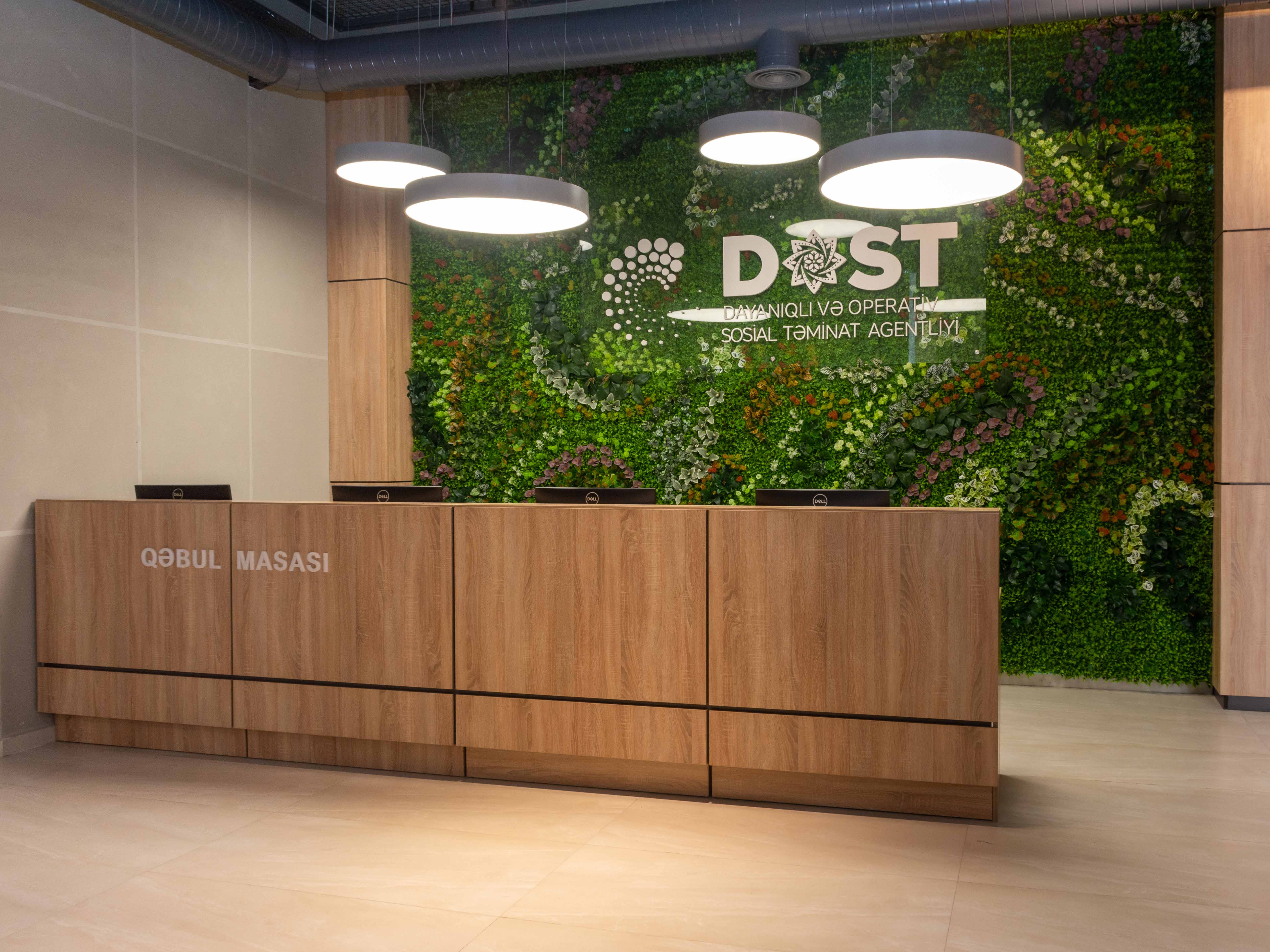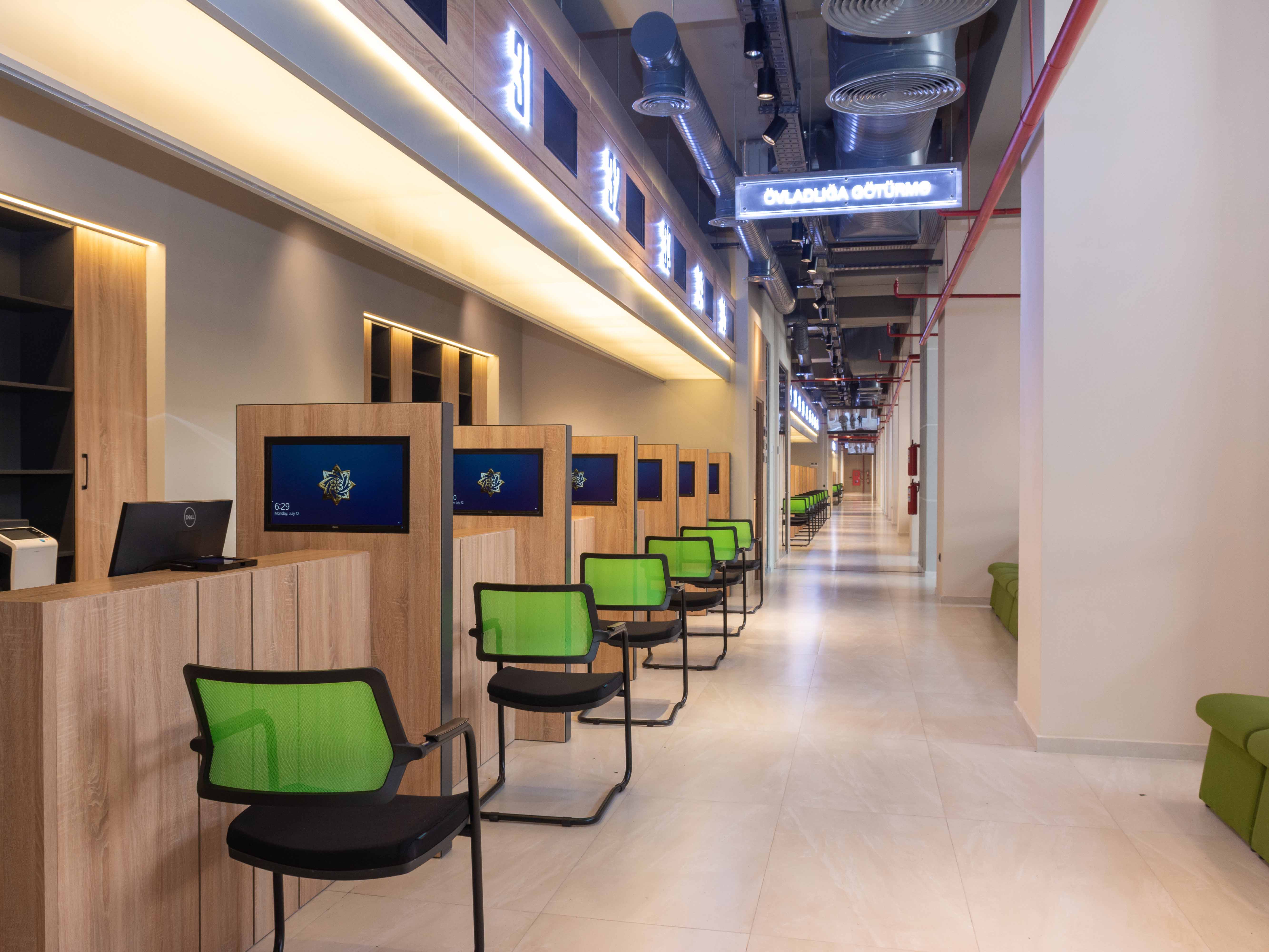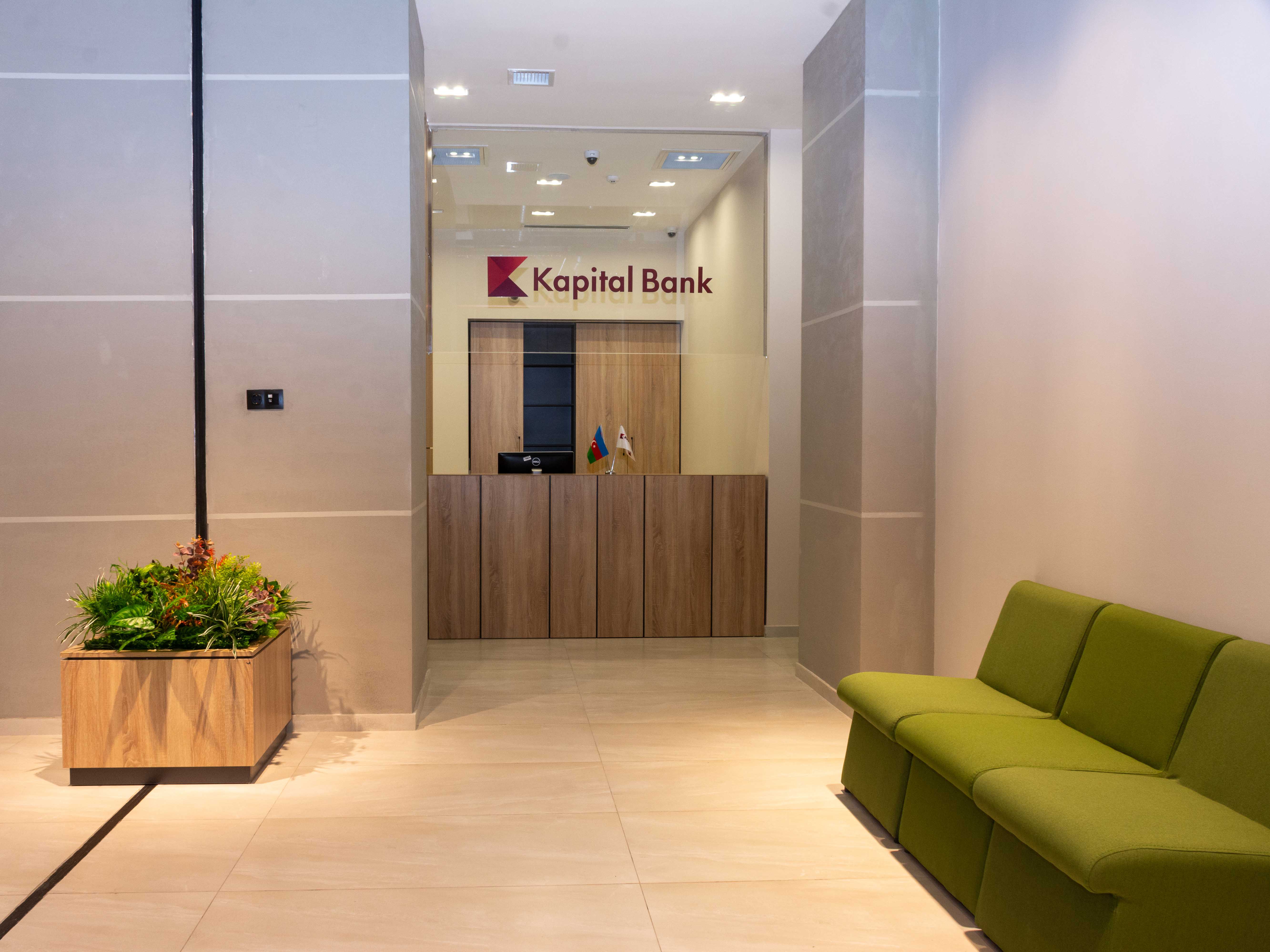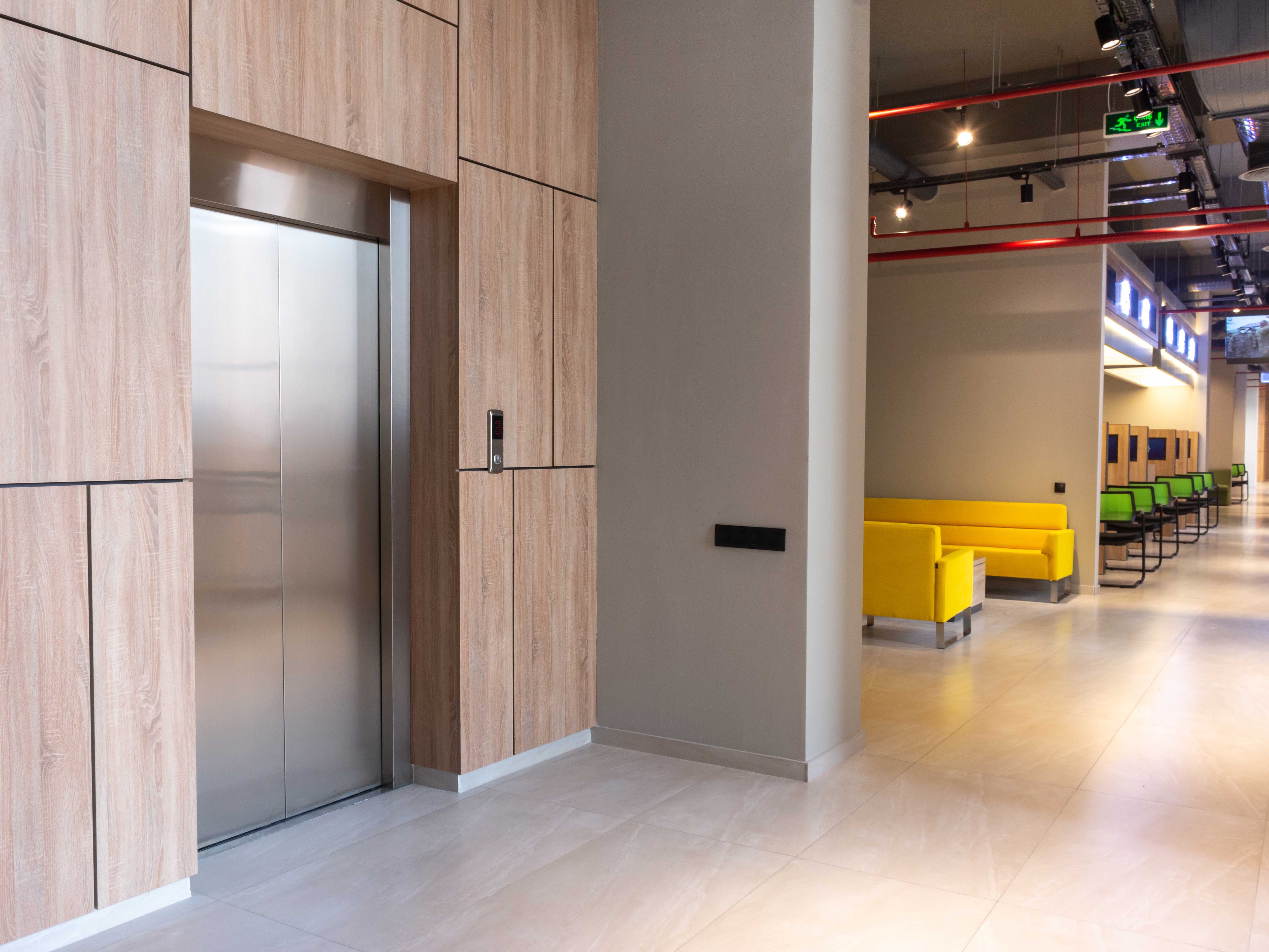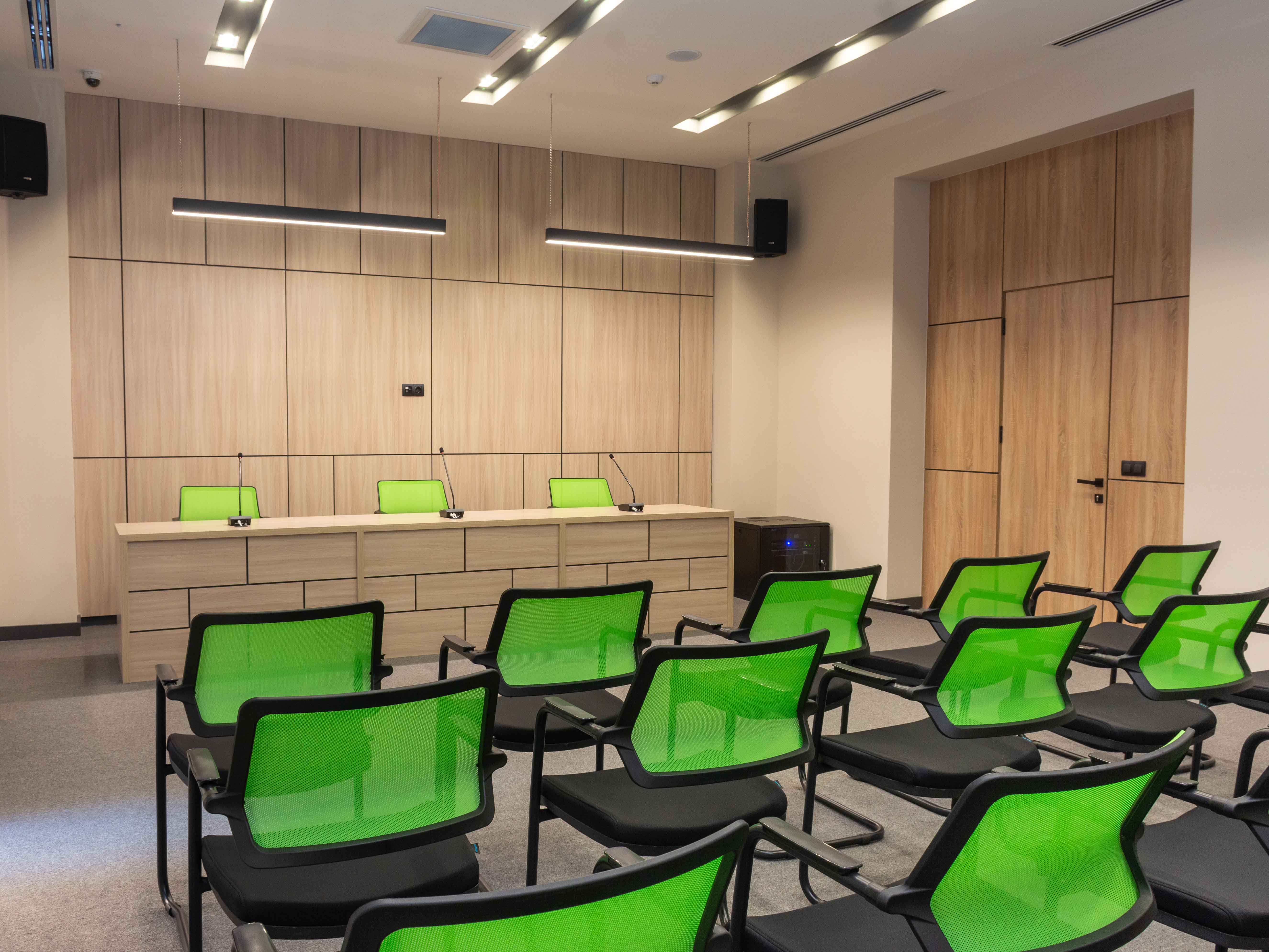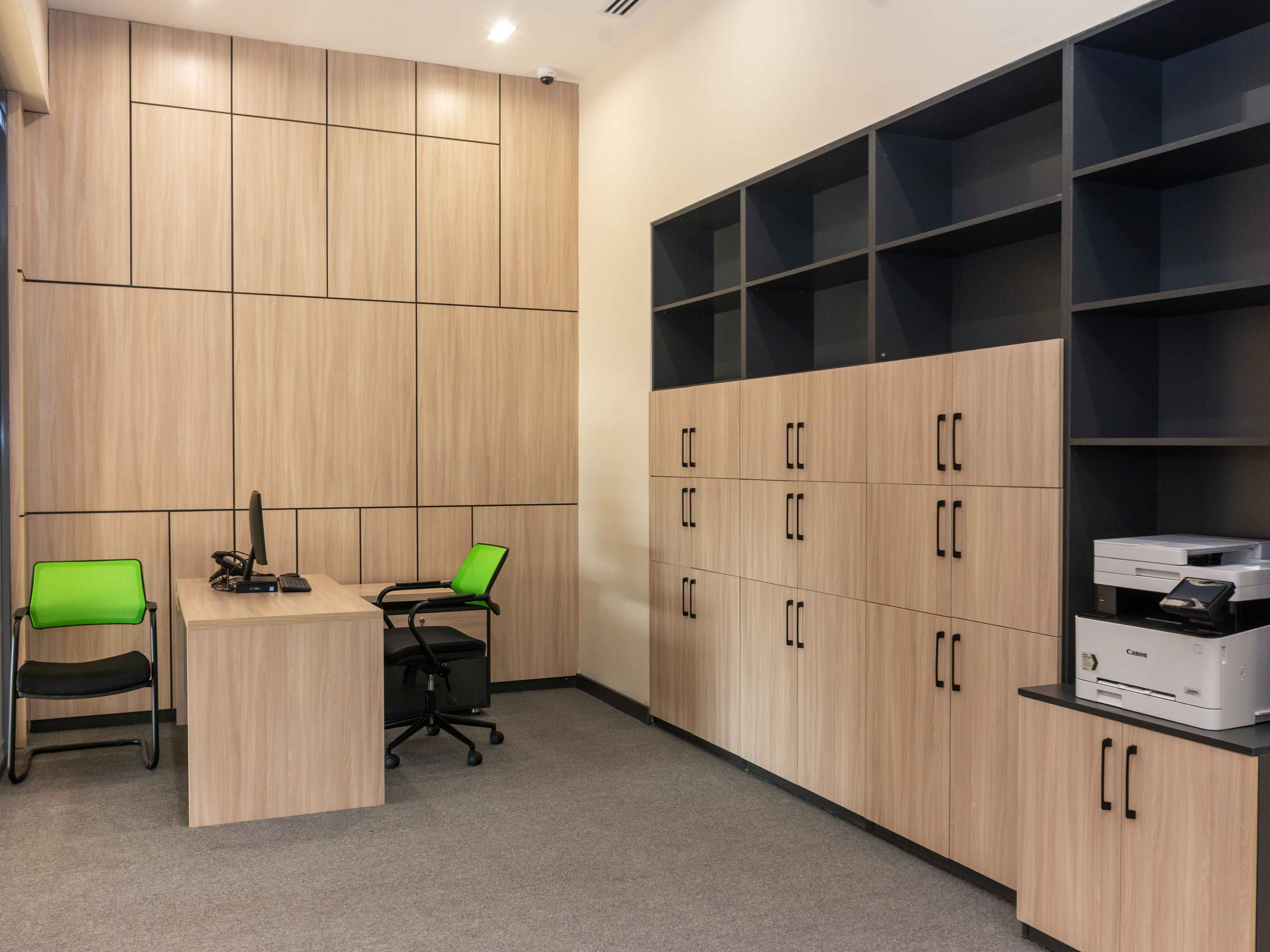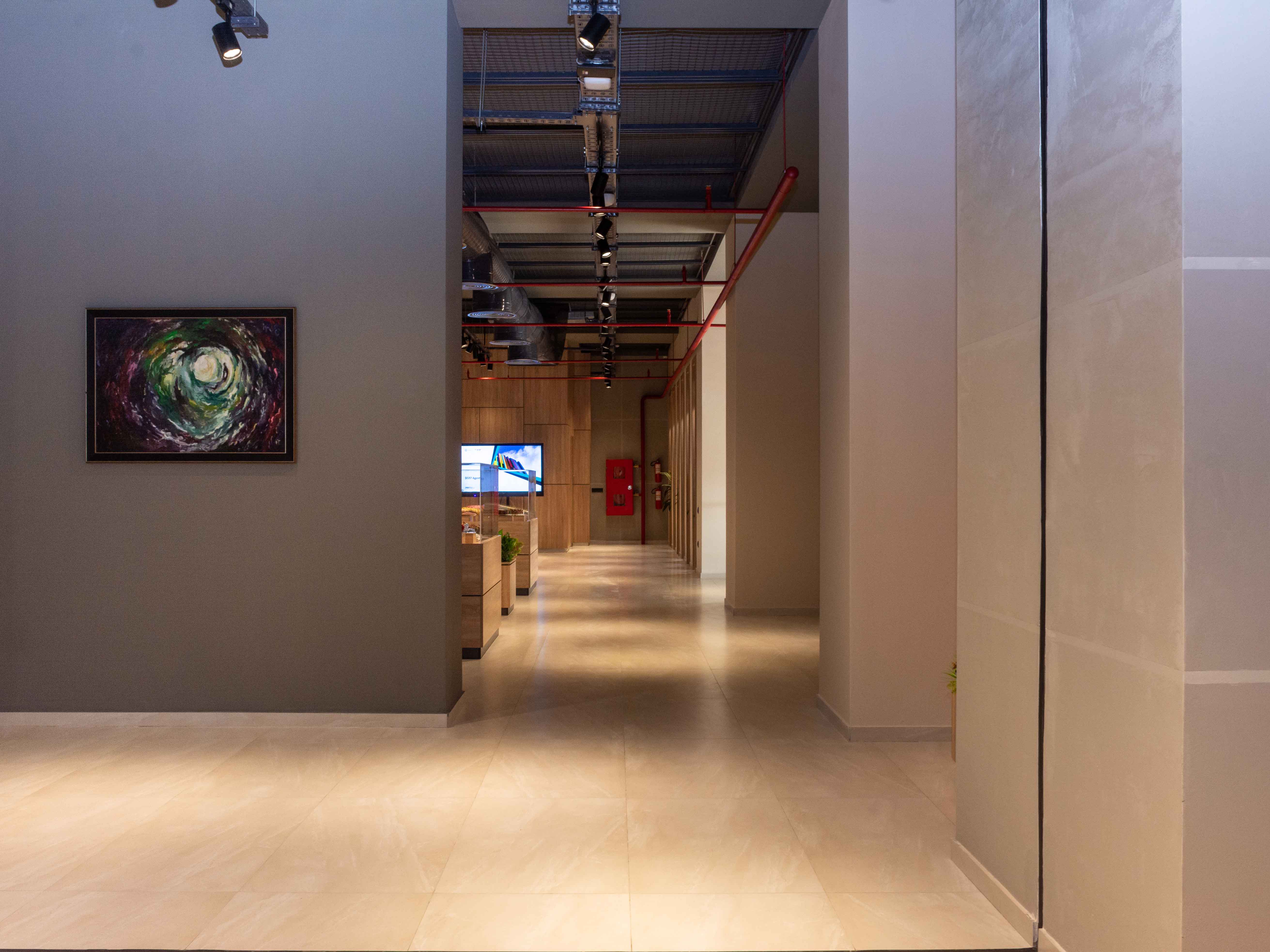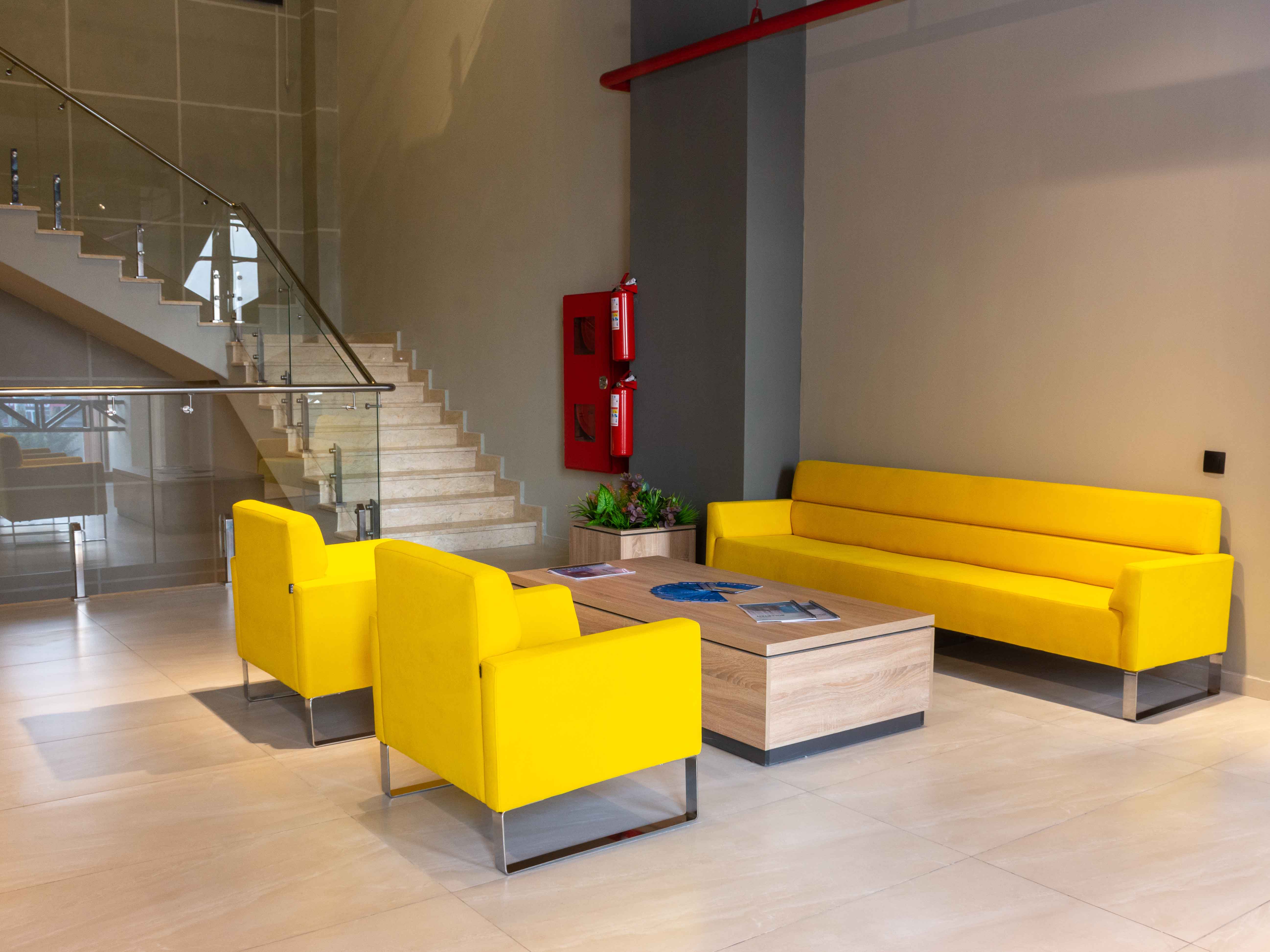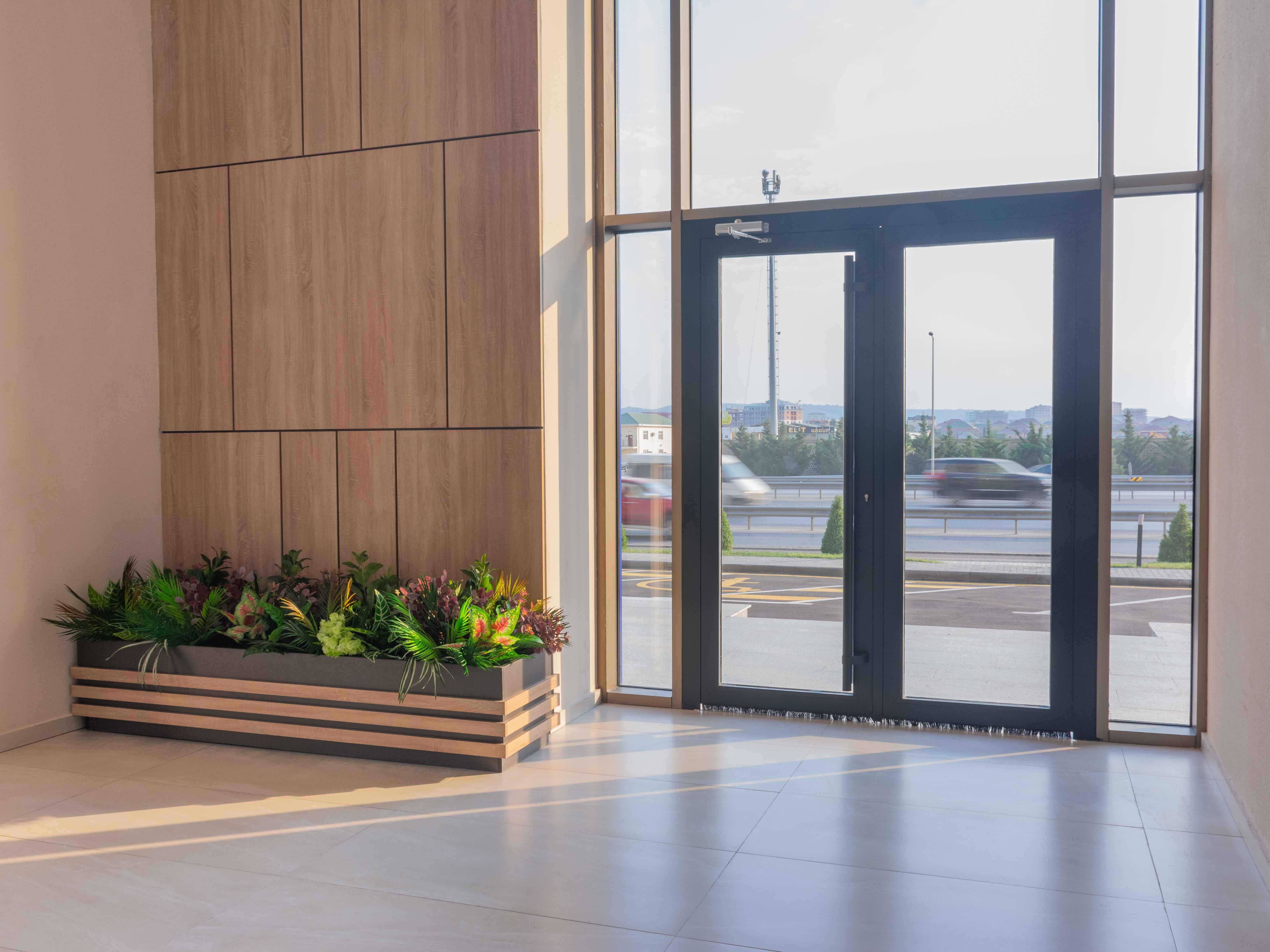 About the project
Another state order project completed by GM Construction, which has set as its main goal the timely and accurate implementation of projects meeting high standards, the Absheron DOST Center in covers an area of 4,736 square meters in the non-residential part of a 9-storey residential building located in "Absheron Youth Town". This part of the building was redesigned and all conditions were created to receive about 400 citizens during the day. It should be noted that this process will be carried out by about 120 employees and 50 volunteers of the institution.
The Center also includes 1 checkpoint, 2 large elevators, a canteen, special service windows, working rooms for the staff, 2 fire exits, a parking lot for 21 cars, 2 drinking and fire water tanks with a capacity of 54 cubic meters, and other resources.
It should be noted that this is the 2nd project built by order of the Ministry of Labor and Social Protection. The customer's other project, DOST Center No.3 in Baku, was completed and handed over on May 19, 2020.
---
Basic information
Customer: The Ministry of Labor and Social Protection of Population of Azerbaijan
Start date: 2020-07-21
End date: 2021-07-13
Area: 4736 m²
Status: PUBLIC ORDERS COPMPLETED